Welcome to the


Royal Naval Sailing Association
Registered Charity No 1183562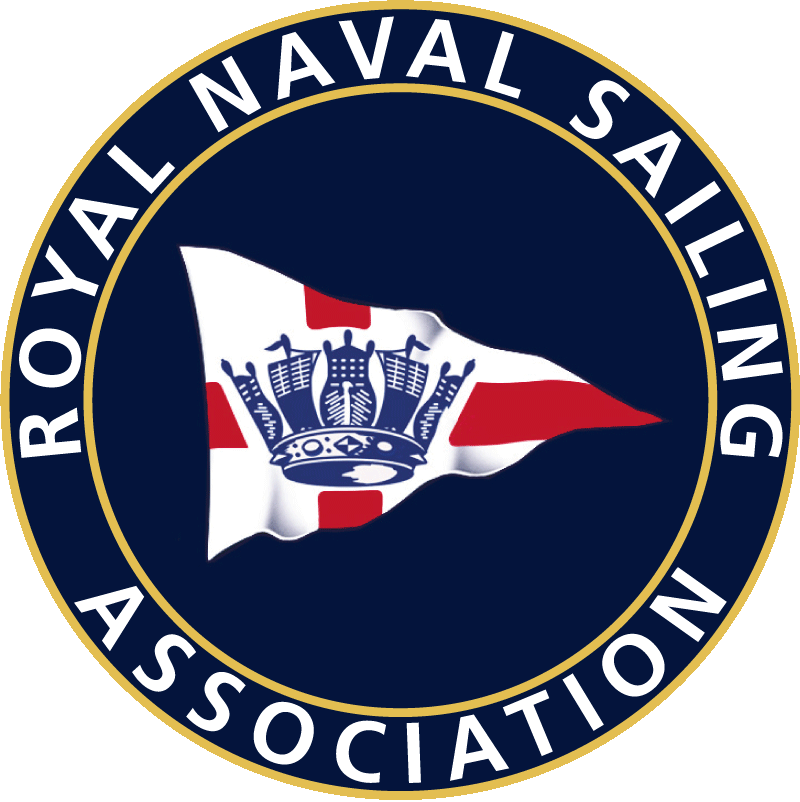 About us
Founded in 1935, the RNSA is a Service Sports Association and charity that delivers the sport of sailing and associated activities for the Royal Navy, Royal Marines and their associated reserve forces.
The RNSA operates across the UK and aims to get Service men and women of all sailing abilities actively engaged in our sport. We passionately believe sailing is an ideal vehicle for improving personal skills and military efficiency. We organise our sailing into the core disciplines of yachting (both racing and cruising), dinghy sailing and windsurfing and have a fantastic active sailing and social programme.
In January 2020 RNSA was recognised as a Charitable Incorporated Organisation (Charity No 1183562).
Supporting the Royal Navy
Learn more about the exciting oppurtunities in the Royal Navy and the role that sailing plays in promoting esprit de corps.
Go to RN website
RNSA - The Charity
RNSA is a charity whose mission is to improve health and physical fitness of serving personnel through the sport of sailing.
Support Us
RNSA Members
RNSA Members can gain access to a wide range of news, services and discounts through the Members' Portal
Members' Portal
A charity supporting


Service personnel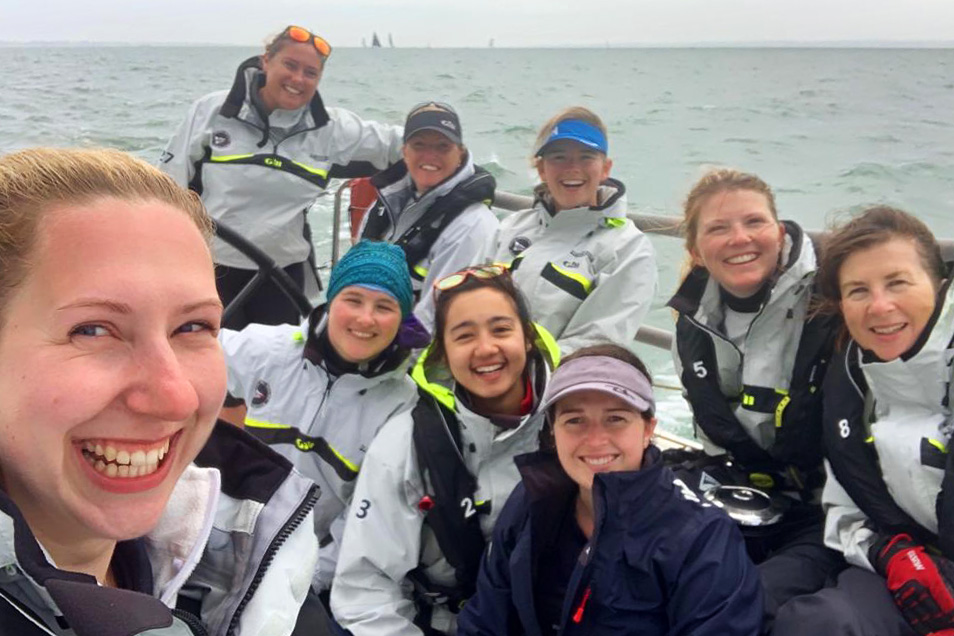 In January 2020 RNSA was recognised as a Charitable Incorporated organisation
We are reliant on non-public funding and have some 5000 members who support the charity through their subscriptions and time. This amazing membership base forms the foundation of our success, which along with some brilliant volunteer engagement is essential to our ability to deliver the sport of sailing for the Royal Navy.
The strong support of the Naval charities and our other partners is also fundamental to enabling us to deliver against our charitable endeavour.
Our mission and charitable object:
The provision of facilities
and activities
For the sport of sailing to improve health and physical fitness and to promote esprit de corps of serving personnel
Interested in Partnering
Contact the CEO who would be delighted to discuss ways in which you could help.
Donating to the Charity
If you are interested in donating, legacy giving or other financial support please get in touch with the office team.
As a registered charity and Service Sports Association, RNSA will aim to meet its charitable objects by relevant activities including:
Encouraging competitive and non-competitive sailing
Throughout the Royal Navy and across all skill levels
Organising events and opportunities
To take part in all forms of competitive and non-competitive sailing, including the provision of training, coaching, examining, advice and information that assists members to gain internationally recognised qualifications and sail anywhere in the world.
Providing services, assets and facilities
Including suitable craft and moorings, making appropriate charges for optional services and facilities. This includes support to regional Sailing and Water Sports Activity Centres.
Encouraging and promoting liaison
Btween members of the Association and members of other yacht clubs and sailing associations at home and abroad.
Coordinating racing throughout the Service
Aiming for the highest possible standards of Service sailing in competitive events at all levels from local club to international representation.
Act as a focus for sailing within the Royal Navy
including providing advice on suitable craft for use by the Services for naval training, adventurous sail training, competition and recreation.
RNSA membership offers a unique and exciting opportunity to support our Service men and women through the sport of sailing.
As a charity, our focus and all financial spend is, of course, aligned with this charitable Object. We are not government funded and are completely reliant on the support of members, grants, donations and other charitable support. So, any support is genuinely welcomed and will be used to optimum affect.

All levels of experience welcome. If you have not sailed before, no problem – just get in touch .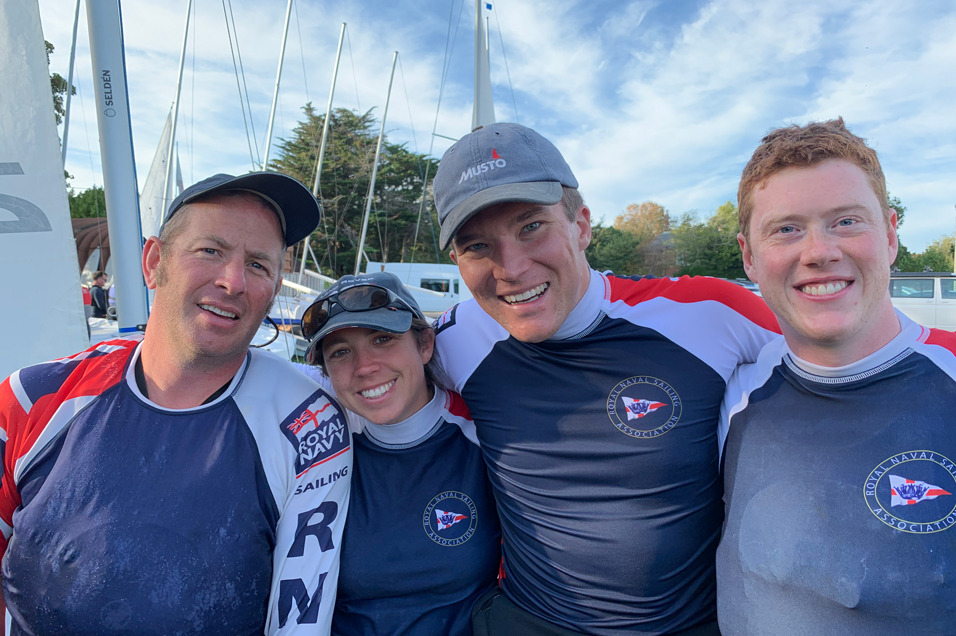 RNSA Membership Benefits
Beneficiaries:
Go sailing


Offshore, Dinghy and Windsurfing – all levels of ability welcome. We are particularly keen to encourage complete novices to try sailing. There really is something for everyone.

Personal development


Great opportunities to develop teamwork, improve fitness, learn new skills and have fun. Access to Water Sports Activity Centres / RN Sailing Centres.

Reward success


Prizes, RN Colours, RN Sports awards.

RYA accredited training pathways


For both beginners and experienced sailors.

Provision of dinghies to support development


For charter to individual campaigners on a pathway to higher performance.

Financial, logistic and practical support


For approved sailing events including, regattas, training camps and overseas tours.

Social


Be part of a great sport focused community with a strong history and an exciting future.
Active Supporters:
Support Service Sailing


Through your subscription know that you are supporting our service men and women and their ability to deliver for the Naval Service.

Volunteers


Enjoy the opportunity of sharing expertise and skills to help develop those of others.

Shared Royal Naval ethos and values


With 85 years of history and shared Naval sailing heritage.

Welcome visitor at sailing clubs worldwide


Being a member of one of the best-known sailing associations there is, with helpful contacts in many harbours across the globe.

Journal


Annual publication containing activity reports from beneficiaries, active supporters and donators, details of future events, opportunities on offer through the regional Branches, other useful information and updates on members' discounts.

Blue Ensign


Ability to wear an un-defaced Blue Ensign on vessels over 7m, subject to a successful application of a permit and a small additional fee.

Social


Join an active community of Naval sailing enthusiasts and enjoy a busy RNSA and local Branch programme, annual meetings and receptions, prize-giving events to celebrate success on the water. Be part of a strong link with the Naval Service and enjoy access to plenty of sailing related advice!

Discounts


Various offers available exclusively for RNSA members with details on the website and in the online 'Member's Only' shop.

RYA Courses


Preferential access to RYA on-line training courses.

Moorings


Great value permanent and visitor moorings available around the country – subject to availability and for an additional fee. Details on the moorings' section of the RNSA website.
RNSA Membership Types
Personnel who do not qualify for Full Membership may apply for Associate Membership if they satisfy one of the criteria below:
Serving in the British Army or RAF (and member of their Sailing Association).
Veteran / no longer serving in the British Army or RAF (and member of their Sailing Association) .
Civilian who is currently working in a Royal Navy appointment and has had greater than 6 months in post.
A Civil Servant (and member of the CSSA) who is currently working with the RN or with the MOD in a Navy related role and has had greater than 6 months in post. Or has left that role after more than 12 months in post. .
Nominated by the RNSA Exec Board for individuals who offer specific skills to support the Charity.
Associate members will enjoy the same benefits as the other categories of membership, although will be entitled to fly the appropriate RNSA burgee for their membership category.
Annual cost of Associate Membership £44 - joining fee £44 for those in Categories B, C and D.
Join Online
Family Members:
Members may elect to include their immediate family members in their membership as Associate Members. Eligibility for family membership applies to spouses / civil partners and offspring* up to eighteen years of age or up to twenty-five years of age if in full time education.
Annual cost of Family Membership £67 - no joining fee for serving Naval Personnel, £44 joining fee for others.
*
Offspring includes adopted and stepchildren but does not extend to grandchildren.
Join Online
Contact us
If you wish to support the RNSA's charitable work to enhance the operational capability of our Naval men and women through membership, grants, sponsorship, volunteering, partnering or helping in any other way, the then please get in touch with Phil, our chief executive. Thank you.